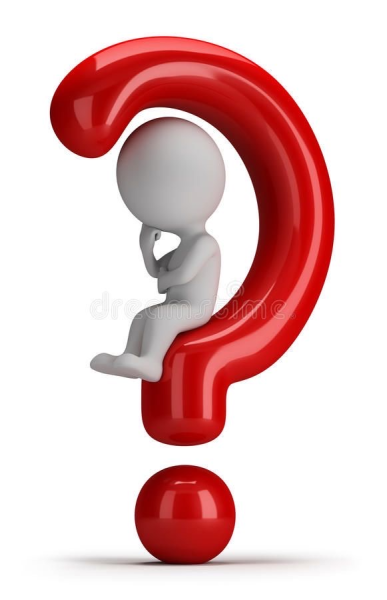 FAQS
PARTICIPANTS ATHLETE FAQs
1-What does my entry include?
Your registration includes:
Race entry (5K)
Race shirt
Chip timing w/splits
Race Medal
Branded BIB
2-Is my entry refundable?
Registration is non-refundable. There are no refunds available. This is a charity race where all proceeds (minus expenses) benefit the PGB Program.
*Please note- in the event the PGB Gold Star Run Huntsville Edition is canceled due to COVID-19, registrants will have the option to defer their entry for no cost for up to two years. There will not be refunds in the event of a cancellation due to COVID-19.
3-If deferred in 2023, how do I register for 2024?
We will email all deferrals by June 4th, 2023. There is nothing additional you need to do at this time.
4-How do referrals work?
Participants can refer their friends to run the PGB Gold Star Run Huntsville Edition 5k. Once 5 people sign up using your unique referral link, you will be eligible to have your entry refunded. All refunds will be processed after the event and by July 10th. Registration fees are not included in the refund. Referrals are valid for the 5k only.
5-I can't pick up my race bib, can a friend pick mine up?
Sure! Just make sure that they have a copy of the confirmation email you were sent when you registered as well as a photocopy, or digital picture will work.
6-I am coming in from out of town and can't make it to the bib pick-up, how can I get my bib?
If athletes cannot pick up their bib at the Expo, we will be offering a race morning pick-up option. We cannot guarantee accommodation for anyone who cannot get their bib prior to race day. Note that items for virtual participants will be automatically shipped. For more info contact: jose@pgb1.org
7-Is PGBGSR a charity race?
The PGB Gold Star Run Huntsville Edition is a nonprofit event. 
8-Will there be water and electrolyte on the course?
Absolutely!  The 5K course will feature three water/electrolyte stops, roughly every 1 mile. 
9-Will there be race day registration, with a t-shirt, and bib pick-up?
Yes! 
10-Can I defer to next year?
We do offer deferrals up until May 15th for a fee of $25. Please email us for more info.
Please note - In the event of a cancellation or postponement, we will waive deferral fees.
11-Can I transfer my bib?
Yep! BUT…. Please read this very carefully:
If you registered with us and now are unable to run you may transfer your bib.
All bib inquiries/transfers must be completed by Monday, May 15th, 2023.  After this date, we will not be able to handle any bib requests. Bib transfers require a fee of $15.
If you have any questions, please email us @ jose@pgb1.org
12-Are strollers or dogs allowed?
Due to the nature of the course and for the safety of all race participants, strollers, and SERVICE K9 with all current documentation are permitted. We aim to make the start and finish area as family-friendly as possible.
13-How do I get to the start on race morning?
The start and finish are accessible by (TBD on the location), Uber and Lyft.
14-I can't take public transportation to the race, where can I park?
Parking is very limited for the PGBGSR near the Start and Finish areas.  Due to the road closures and the extended no parking areas, we suggest looking for street parking and avoiding areas close to the start and finish.
15-Is the race walker friendly?
The PGBGSR is a run.walk.roll family-friendly race. Athletes are welcome to walk part or all of the 5k.  Those who are unable to run will be asked to move to the right side of the course to allow those running a clear path.
16-Will there be pace groups?
No!
17-Where can family and friends watch?
Anywhere! The PGBGSR course goes through (location TBD) and around with a Start and Finish that are very close to each other…perfect for catching your athlete at multiple locations.  Keep in mind that it runs within dense locations, so moving around on foot is usually the best/only way to do it. We also have water stations on the course that always need additional volunteers.  Email us if you are interested in helping out!
18-Is there prize money?
We are proud to support elite athletes with a total prize pool of $950
Prize money for the fastest gun time for 5k Male/Female Runner is:
1st $150
2nd $100
3rd $75
Top Masters
1st $50
Top Push Rim wheelchair participants
1st $50
Superhero vs Villians Custome
1st $50
19-I notice you mention that the PDR is making running more accessible to a wider audience of participants. What does that mean?
One of our top priorities in presenting the PGBGSR is to use the event to grow participation beyond the traditional demographics that have historically made up running. We have a multi-prong approach that includes:
Non-profit partner. We are the only race that allows the participant to donate $5 off their registration fee to an organization or program of their choice which is doing great and positive work in their community.
Reduced fee bibs for participants experiencing hardship.
Dedicated marketing and outreach in underserved communities with onsite registrations, and the ability to register without a credit card or bank account, or internet access.
A dedicated Advisory Board made up of athletes and community leaders with a wide range of perspectives who advise the PGBGSR and help us come up with ways to make running a more accessible and inclusive sport.